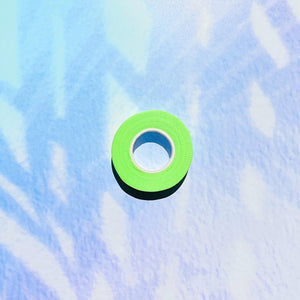 Regular price
Sale price
$3.00
Japanese Micropore Tape
---
Introducing our green sensitive Micro-pore tape designed in Japan for use within Eyelash Extension and Lash Lift treatments. 
Non woven, hypoallergenic tape that is easy to use and will last a long time. Made from breathable fabric with is approximately 0.5 inches in width. 
Gentle on the skin and leaves no residue.