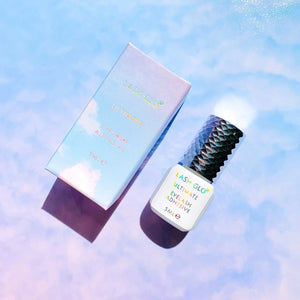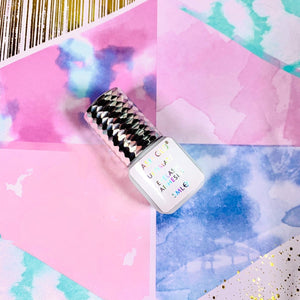 Regular price
Ultimate Eyelash Adhesive
---
Ultimate Eyelash Adhesive 

Introducing one of the new generations of professional eyelash adhesives in the industry. Our Ultimate Eyelash Adhesive has been made in Europe from the highest grade medical ingredients.
Our Ultimate Adhesive allows you to work with a variety of temperatures and humidities. There is less changing of your glue dot needed throughout each treatment. Emitting the lowest possible fumes, our Ultimate Adhesive dries in under a second. 
Warning: Do not use this adhesive if you are not experienced in applying eyelash extensions and do not lash on a daily basis. It can take years of experience to work with fast-drying adhesives. Working slowly with the Ultimate Adhesive will cause bad retention so you must be able to apply a volume fan in under a second.
Do not dip into the adhesive before isolating. Isolate the natural lash first and then dip the extension. When applying, do not stroke, shimmy or wipe onto the natural eyelash, place into the correct position on the natural lash and hold still for 2-3 seconds. 
The Ultimate Adhesive should never touch the skin around the eye area in any circumstance, please apply the eyelash extension at least 0.2-0.5mm away from the root of the natural eyelash.
Our adhesive works in a variety of humidities but best between 50-60%. Please use a hygrometer to measure the humidity level of your working area. If not correct, retention will be poor and the lashes will fall off quickly. Your room temperature should not be more than 22 degrees.
The humidity of your room will affect how this adhesive sets onto your client's lashes and could also determine how long your client's lashes last. Cyanoacrylate polymerises when it comes in to contact with water so if the humidity of the room is high, the adhesive will dry quickly and if it's too low, the adhesive will dry too slowly. 
You should store your adhesive in a cool, dry place (not in a fridge due to moisture levels) An air-tight container is suitable with silica gel inside. Expiry is 8-12 weeks from date of purchase.
Patch Test
Perform a patch test at least 48 hours before use. Please follow you training provider and insurance company's patch test guidelines. 
Shake for 2 minutes before use. Use a shaker machine for optimum results. 
Ultimate Eyelash Adhesive Directions:
Wash hands using an oil free handwash and a non alchohol hand sanitiser (our adhesive does not work well with alchohol)
Perform an eye bath with the Lash Glo Shampoo and sterile water, if all shampoo is not washed away properly the adhesive will not work correctly.
Prime the eyelashes with a non alchohol primer (our adhesive does not work well with alchohol)
Tape down bottom lashes with pads/micropore
Prepare your volume fan
Isolate the natural lash
Dip eyelash extension 3mm into the Ultimate Eyelash Adhesive and apply immediately to the natural lash, hold for 2 -3 seconds before letting go slowly