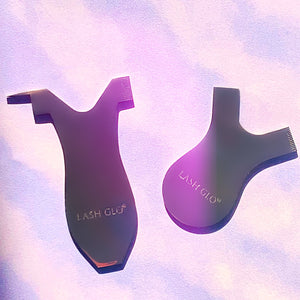 Regular price
Stainless Steel Y Comb - two edge comb
---
Bye bye PLASTIC! Introducing our new stainless steel Y Comb, available in Silver or Gold.
Our new stainless steel Y Combs has been designed to stick back the lash hair during a Lash Lift treatment. 
With fine teeth on one side and a flat edge on the other, our Y Comb will help give you a flawless finish for both lash and brow treatments. 
Sterilise and use again and again. Don't leave in sterilising solution for longer than 5 minutes.