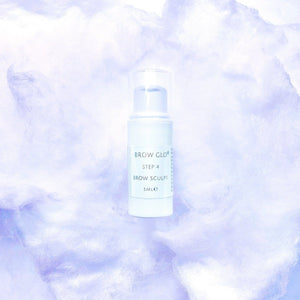 Regular price
Sale price
$26.00
Brow Sculpt - 10ml
---
Brow Sculpt - 10ml
Ever wondered how technicians get their client's brows slick and shiny at the end of the brow lamination treatment? Introducing Brow Sculpt, the only finishing product you need that will not only leave brows perfectly sculpted but encourage hair growth too!
A perfect ending to a brow lamination treatment and a product your clients can take away with them to use at home.
Packed full of vital ingredients to keep the hair nourished, healthy, strong and it promotes hair growth too!
Castor Oil
The renowned ingredient that has helped thousands of people worldwide, nourish, hydrate and improve circulation. Packed with vitamins and high in omega-6 fatty acids that help to moisturise and support healthy hair growth. Castor oil contains a high percentage of ricinoleic acid, which is an omega-9 essential fatty acid. This can help as an anti-inflammatory and improve circulation, which may help with hair growth.

Aloe Vera
Aloe vera helps to increase blood circulation which can contribute to faster hair growth. Contains many minerals and vitamins such as A, C, E, and B that are essential for hair growth. Proteolytic enzymes are also present which repair dead skin cells whilst hydrating and strengthening the hair follicles. 

Wheat protein 
Wheat proteins help to improve thinning hair. Holds water in the hair shaft which increases hydration. Moisturises and conditions dry, damaged and brittle hair. Increases flexibility and elasticity.
Made in Europe. Cruelty Free and Vegan Friendly. 
Directions
Apply a small amount to the brows at the end of the brow lamination treatment. Style to the desired shape. Expiry is 6 months from the date of purchase.
Please read before using: As our bottles do not have a physical pump inside, due to our bottles being airless pump technology, you will have to pump multiple times into a small dish to activate the airless technology. Make sure that you pump into a small dish to avoid wasting product. Avoid covering the small hole underneath when pumping to prevent bottle from working incorrectly. Please check our instagram for full video. Expiry is 6 months from the date of purchase.
Patch Testing
All products are for professional use only. You must be a qualified and insured therapist to use Lash Glo products.
All products must be tested at least 48 hours before use. Please keep in mind your insurance companies patch test guidelines. Apply a small amount of each product either behind the ear or to the inside of the elbow. Leave each product on for at least 30 minutes. Remove with a damp cotton pad.
If there is any irritation, redness, swelling or itching during the patch test or within the first 24-48-hours, the products should not be used at all. If there is no sensitivity after the patch test, it is still possible for a client to have an allergic reaction. This should be discussed with your client prior to the treatment and a consultation form/disclaimer should be signed and dated. A patch test does not guarantee that an allergic reaction will not occur during or after the treatment has been carried out. If an allergic reaction does occur, clients must consult a doctor immediately.
Lash Glo Ltd will not be held liable for any allergic reactions that occur at any time.
Brow Lamination Timings
Step 1 - Brow Lamination
5-6 minutes for fine-medium eyebrows
6-7 for minutes for medium-thick eyebrows
Step 2 - Brow Fix
Apply and leave on for 8-10 minutes or follow Step 2b
Step 2b - Apply Brow Fix for 2 minutes and then mix 1 part Brow Fix with 1 part Brow Tint in a dappen dish and apply on top of existing Brow Fix for a further 6-8 minutes
Step 3 - Brow Repair
If this is the last step, leave the product on. If using step 4 Brow Sculpt, leave on for 5 Minutes then remove and apply step 4.
Step 4 - Brow Sculpt
Style and leave on