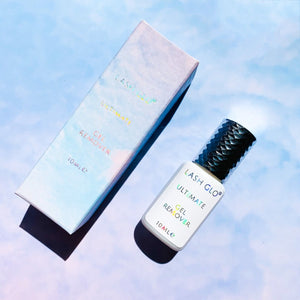 Regular price
Sale price
$19.00
Ultimate Gel Remover - 10ml
---
Gel Remover
Our Ultimate Gel Remover has a thick consistency which is a mix between gel and cream. It can be used to remove eyelash extensions with ease.
This is a professional product designed to be used by professional lash and brow artists. Made odourless to prevent stinging.
Medical Grade Remover. Made in Europe. Cruelty Free and Vegan Friendly. 
Expiry is 6 months from the date of purchase.
Directions
Apply protective eye pads. Shake Ultimate Gel Remover well for 1 minute. Apply a small amount of gel remover to the root of eyelash extensions avoiding the skin and leave for 5 minutes.
After 5 minutes, use a lint free applicator to gently remove the eyelash extensions. Once removed, use damp cotton pads to remove excess glue remover and follow with a sterile eye bath.
Avoid contact with eyes and surrounding skin as it may cause irritation. If product enters the eyes flush with sterile water immediately.