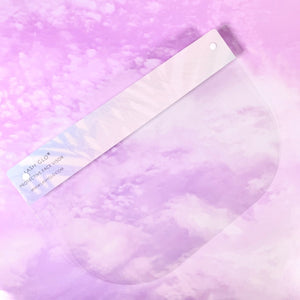 Regular price
The Pretty Visor Palms
---
Note:

 

Your Pretty Visor will arrive with a protective layer on both the front and back which will need to be peeled off before use. 
Introducing the Pretty Visor by Lash Glo. Face Visors are now compulsory for the beauty industry in the UK and so Lash Glo have developed four designs to choose from.
The Pretty Visor is anti scratch, anti splash and anti fog providing complete clarity, enabling you to work with ease. Ajustable to fit all sizes with a foam band in place for comfort.